SALMON CREEK RUN
Congratulations to all 2022 finishers!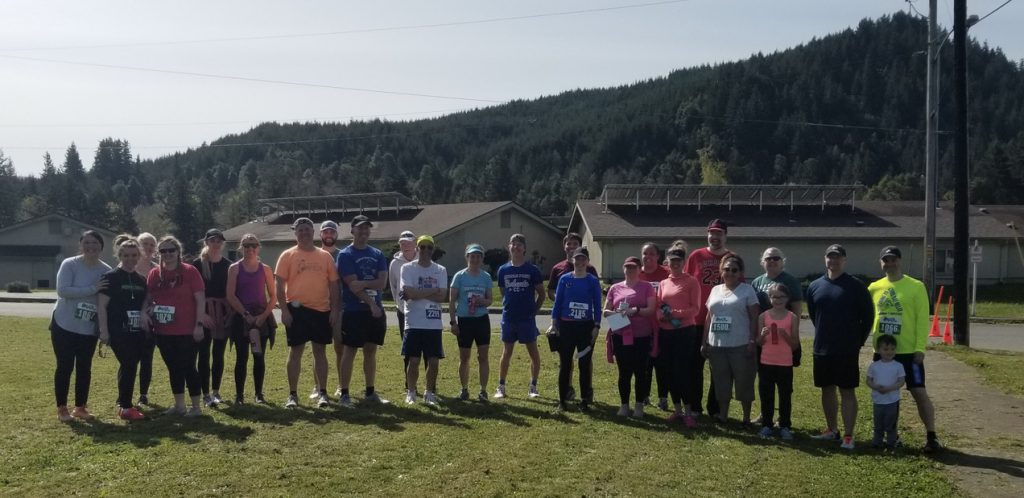 Saturday, April 2, 2022, 10:00 AM
Powers, Oregon
Registration and race Start/Finish are at the intersection of Hemlock and 2nd in Powers.  Once you get to Powers, turn right at the gas station (don't worry, we're pretty sure there's only one).
This race is free, but you still need to register.  We would prefer that you register online, but you can do it race day from 8:45-9:45.  
What
This is a rolling and scenic course with paved and gravel roads through the lovely Powers Community.  Bring a picnic and spend the day touring the areas' beautiful waterfalls after the race.
Join South Coast Running Club and save money at future races.
Results
Questions?