Congratulations to all 2020 finishers!
Mingus Park, Coos Bay, Oregon
March 14th, 2020, 10:00 AM Start
After careful deliberation, the SCRC board has decided to go forward with the Run of Two Cities tomorrow.  It is an outdoor event with people spread out most of the time, so we decided the exposure risk was low.  To ensure everyone stays healthy, we are taking the following steps.
1.     If you are sick, stay home!  If you have already signed up and are not feeling well, or just would rather not come to a group event, send an e-mail to the contact link below and we will give you a free entry into a future SCRC event (excluding relays).
2.     We will have the food wrapped and will have someone with gloves handing out food and water.  Please wait in line to get your post-race snack!
3.     We will not refill your water cup, or fill your personal water container (although we do encourage you to bring your own water in a reusable container – go green!- just fill it before you come.
Thanks for supporting our races!  We donated almost $7,000 back to the community in 2019, and hope to continue donating while providing quality racing events for the community in 2020.
Register online (Member price will be shown at check-out) or at the race site from 9:00-9:45.  Note price increase for day-of-race registrants. Save money by joining South Coast Running Club. 
Cost for Members:  5K and 10K – $15.00, Day of race – $20.00
Cost of Non-Members: 5K and 10K – $25.00, Day of race – $30.00
Family Membership price – $15.00 for 2-3 members, $5 for each additional family member (day-of-race registration only)
Coaches, bringing a team?  We would love to accommodate you with special low pricing.  Please contact us to let us know you are coming.
Race Description
This was the club's original race, and one of Pre's favorites.  That's right, you can run in Prefontaine's footsteps!  And what did Pre love?  Hills!  This is a very hilly and challenging course that hits both Coos Bay and North Bend.  Please note that while the course is designed to minimize street crossings, there are a few and the course is open to traffic.  Please run safely!

Note: We are moving registration to the shelter beside Mingus Park to provide a better registration experience and also so that we can do a kid's run around Mingus Park.  Park by the softball field and cross 10th street to register.
Overall and age group winners (1st -3rd) get ribbons and bragging rights.  Everyone gets post-race snacks.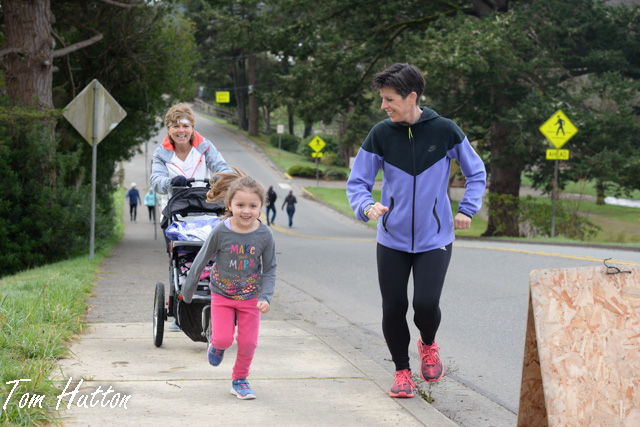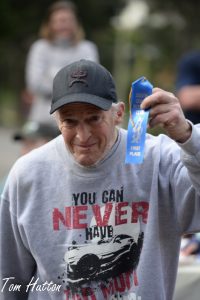 Results & Photos
2018 Race Photos (Thanks to Tom Hutton!)
Questions?